hat would it feel like to wake up in the morning excited about your day?
Knowing exactly where to focus your time and energy and no longer feeling like you're spinning your wheels trying to guess what to do next.
You check your phone and a couple potential clients have already reached out, it's so fun being a part of the global market place!
Your new opt-in offer is a big hit and your list continues to grow, you know when to send out your newsletter and what to write, and you're no longer spending all your time just trying to find clients.
You've simplified and streamlined your business to focus your time on money making activities and building great relationships with your raving fans.
You feel clear, calm and in control.
This is the Freedom you've been dreaming of…

Are you tired of spending your days trying to get your message out there without seeing any results?

You can't understand how you've been working this much and yet you're still not consistently booking clients. Is this what being an entrepreneur is like?

Trying to get people onto sales calls all day and then hearing objections like:

"I'd love to but I can't afford it" "Your program's definitely for me but I have X going on right now, so can we check in next month?"

You feel stuck with the setup, the sales copy, how to build a list and attract clients without having to pay for expensive marketing.
You know you have a message to share, a purpose, work you're meant to do in the world.

How do you connect with your ideal client's pain point so they reach out to you instead of you trying to find them?
And even then, you feel like there's some serious money blocks and fear going on.
You know you want a premium business, to let go of the old 'trading dollars for hours' scenario.
But, what are people going to think when you share your prices? What if they tell you your prices are "too expensive" or that "no one will ever sign up for that price"?
Is it really possible to be on a sales call with your ideal client who's so excited by your program that they ask YOU how they can sign up and they think your prices sound like a steal?

There's a way to run a coaching and online business where you feel clear on your next steps and consistently enjoy long weekends and evenings without your laptop.
There's a formula to writing sales copy for your website and marketing that makes your ideal clients want to pull out a credit card because YOU have what they've been looking for.
There's a structure to feminine sales calls that feel more like great conversations instead of being so salesy and pushy and leaves your ideal clients asking "How do I sign up?".
There are simple (but very powerful) systems to use in your business to consistently grow your list, book up your schedule with prospective clients and protect your freedom to keep you out of burnout and overwhelm.
And there are mindset practices that will clear your money blocks and fear, skyrocket your confidence, boost your self-worth and leave you with the peace of KNOWING you're exactly where you're meant to be.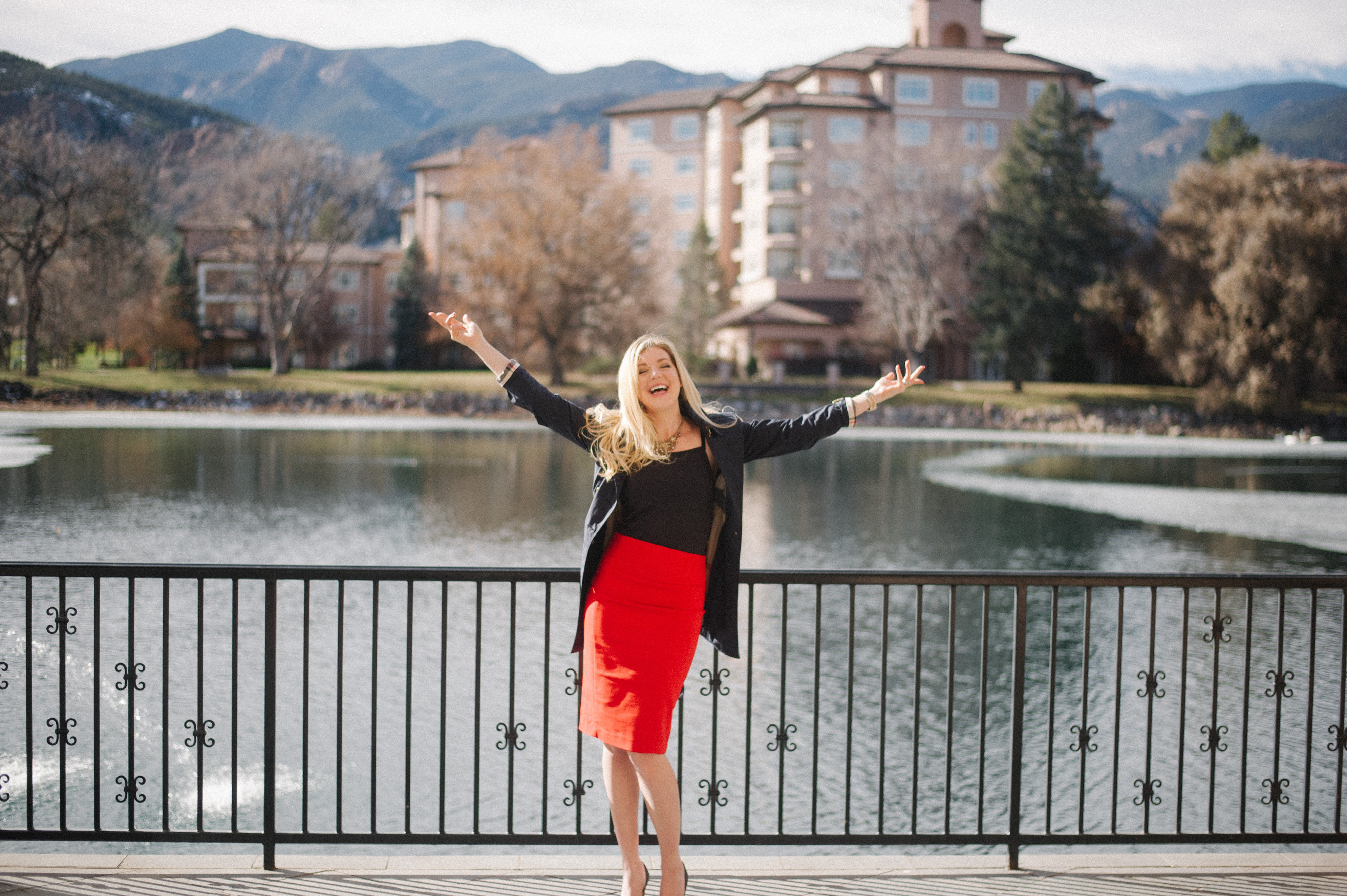 And I KNOW it's possible.
How?

I had been trying to squeeze into a $1200 a month budget, but honestly I was earning closer to $400-$800 a month. Know what that means? Racking up the credit card debt!
I felt like I had nothing to lose so I decided to go for my dream, what I wanted more than anything…to have a successful coaching business, work from anywhere and make the money I really desired.
But how? I was offering free coaching to anyone I could find and had only sold 2, $50 sessions. That wasn't moving me forward very quickly.

I made a decision that NO MATTER WHAT I was going to have a 6-figure coaching business.
I got the high-level support I needed, I committed 100% to making my dreams my reality, and through intention and drive I created my own unique business system and booked up with clients.

And I'm still using the same tools, systems and structures that I was in the beginning because they're that EFFECTIVE.
I practiced, researched and mastered these tools until I could create my own unique business system, one that supports me in consistently earning up to 50K months!
All while only working 3-4 days a week, not paying for Facebook ads during my first 6-figure year, not going into burnout or overwhelm and traveling for four months out of the year from Australia, to Hawaii, across the U.S. several times, to Paris, the French Riviera and on to Tuscany next!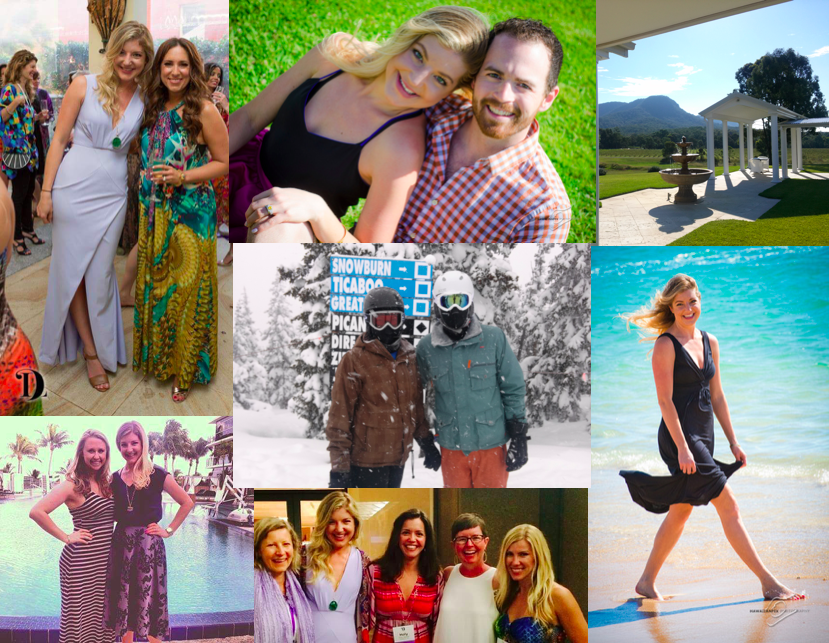 If my life can turn around this quickly, so can yours.
I'm taking a stand and saying no more brilliant women entrepreneurs who are totally struggling financially when there are ideal clients looking for exactly what you have to offer…right NOW.
And that's why I've created…

During this LIVE 4 Month Group Experience I'll reveal the exact strategies I used to:
Go from struggling entrepreneur to 6-figure business owner in 6 months and on to 50K months.

Consistently book up my $10,000+ private coaching programs with ideal clients without feeling salesy or pushy

Travel for 4 months out of the last year while INCREASING my income

Regularly work just 3-4 days a week, taking a stand for FREEDOM!

And build credibility, position myself as an expert in the industry and be featured in publications like Gina Devee's Divine Living Magazine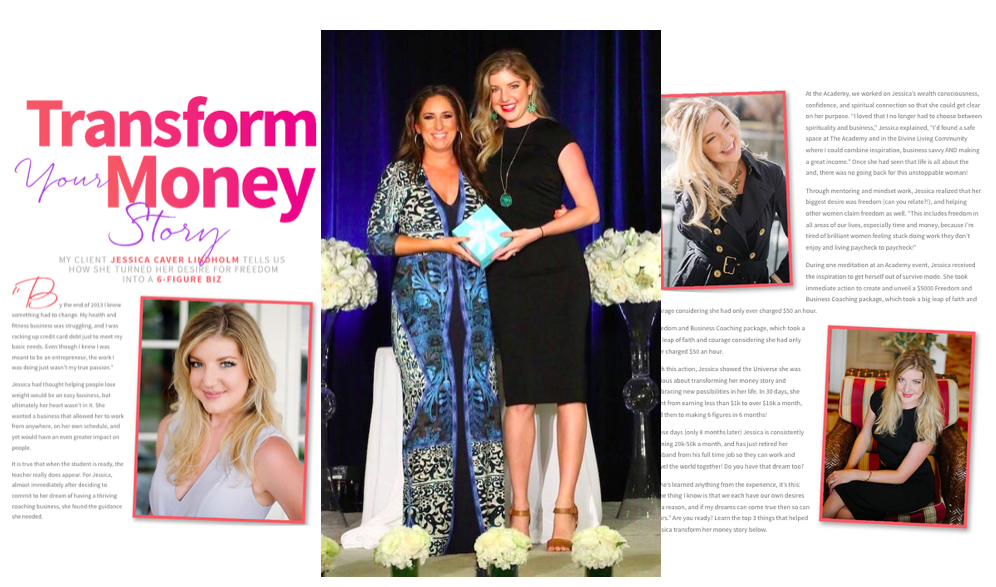 This program is specifically designed to give you all the support you need to get your business off the ground and start booking clients WITHOUT compromising the lifestyle you desire.
You'll receive support and guidance to get crystal clear on your message, offerings and pricing, how to attract and close sales calls with ideal clients, create a money-making mindset and more to…

"I made back my investment 6 times over within 6 weeks"
Before Jessica: lack mentality, low-paying clients, working hard, uncomfortable asking for the money. After Jessica: solid abundance mindset, reclaimed my freedom, mastered sales calls, sold my first 2 high end coaching packages. I made back my investment in the program 6 times over within 6 weeks. You have to hire this girl. She's a talented, intuitive coach who will rock your world.
Jan Marie Dore
"…had my most successful month ever!"
I've created a brand new premium coaching program, had my most successful month ever and most importantly, connected with a group of women who have the same goals and desire to create a successful coaching business as I do. I have no doubt that the success I've experienced over the last eight weeks are down to the great content and incredible coaching that Jessica has provided – she truly is wonderful at giving you the ability to challenge your mindset and create your own success.
Jessica Lorimer
I've set this program up to build on itself so that you can start implementing and seeing results immediately and continue to master the material to create consistent income and make competition irrelevant.

As soon as you enroll in Freedom School you'll be welcomed into a supportive community with resources you can begin using immediately.
The focus of this time is to gain clarity, create space in your life for what you want more of (and let go of what's weighing you down), receive personalized support during our Bonus LIVE Orientation Coaching Call, take advantage of the systems and structures resource guide I've put together for you and connect and start building relationships with your Freedom School community.
Orientation and Welcome Packet – Resource Guide – LIVE Orientation Call with Jessica – Freedom School Private Community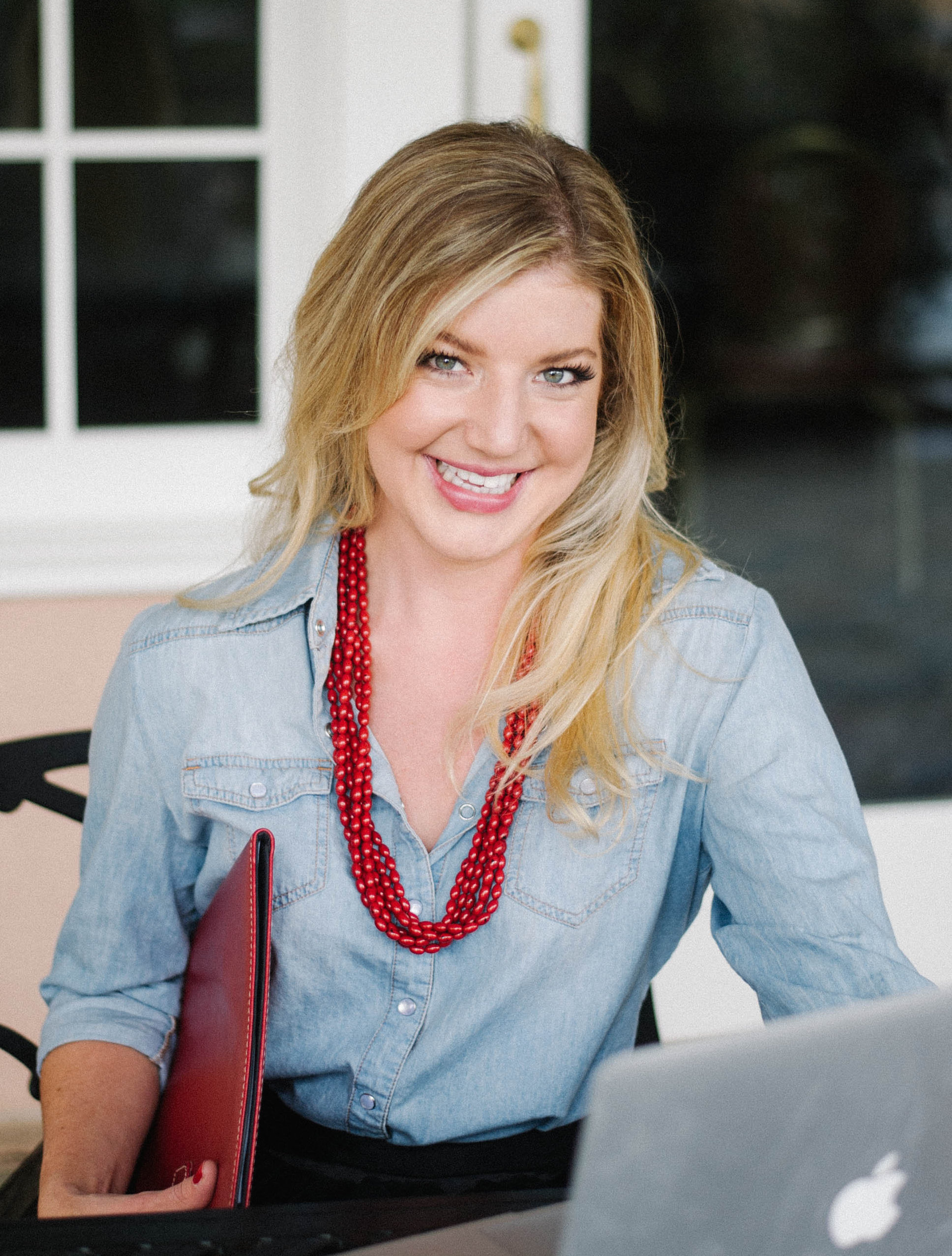 The 6-Figure Mindset
Removing Money Blocks For Good

Creating Your Ideal Budget

How to Set Powerful Intentions to Earn More

My Morning Routine for Abundance
Reclaim Your Freedom
Systems And Structures for Consistent Income

Opt-in Offers to Grow Your List While You Sleep

The Website Layout that Attracts Clients

The Schedule I Swear by to Get Out of Overwhelm for Good

Packages and Pricing
Branding to Make Competition Irrelevant

Creating Your Signature Offering

What to Charge and Why

The Easiest Way to Know What to Offer
Copy That Sells
How to Show the Value So Your Packages Sell Themselves

The Formula for Writing Powerful Sales Pages with Ease

How to Make Your Ideal Client Feel Like You're Speaking to Them

How to Clearly Show Benefits, Not Features to Inspire Purchases

Master Sales Calls
How to Sell Without Feeling Salesy or Pushy

Overcome Objections with Integrity

The 'Lean Back' Formula to Remove Pressure from Calls

How Many Sales Calls to Book to Hit Your Income Goals
Build Your Following
The Quickest Way to Grow Your List

How Often to Send Promos to Book Up With Clients (without looking salesy)

Content Rich Emails to Create Raving Fans

The 2 Most Important (and often overlooked) Parts of Your Newsletter

Posts That Pay
Master the Art of Facebook for Consistent Free Leads

Create Posts that Get Engagement AND Drive Traffic to Your Site

My Must Have Tool to Connect with Only Ideal Clients

How to Leverage Facebook Without Losing Hours
Booked Up
Mastering Your Unique Business System

Designing Your Own Destination Intensives

Private Coaching, Group Coaching and Passive Income

Bring it All Together for Consistent Income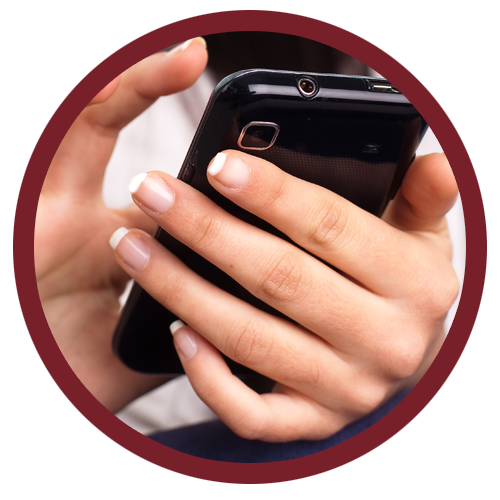 16 LIVE Training and Q&A Calls. Every week I'll be hosting a live training and coaching call where we'll go deeper with the main topic of the week and you'll have the opportunity to get the support you need by asking me your questions and receiving personalized coaching. During our group calls you'll also get to hear your classmates ask great questions as well which will build the learning and community experience. Days and times of the call TBA. Due to different time zones and schedules of participants, all calls will be recorded and available shortly after the live call so you can re-listen at your convenience and as many times as you like to really master the material.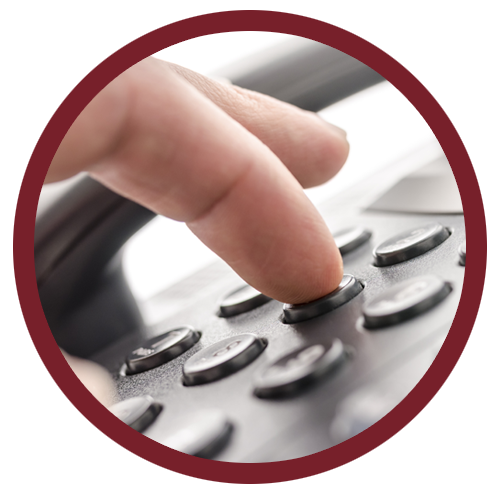 16 Training and Q&A Call Recordings. In case you can't make every call live or simply want to truly master the material and your coaching skills, you'll receive a recording of every coaching call during the program to listen and re-listen to as needed.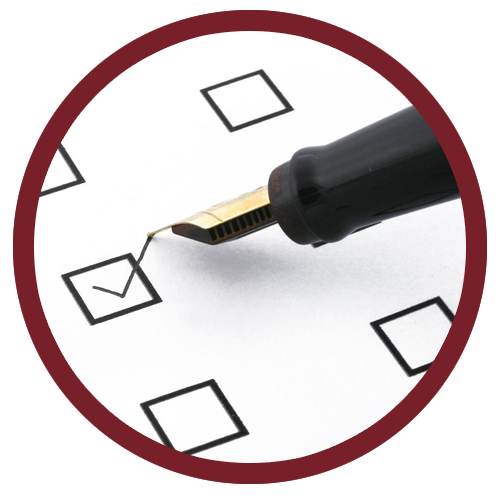 8 Comprehensive Modules for 6-Figure Business Mastery. These guides are going to be invaluable! I've compiled almost 240 pages of my top resources, templates, checklists, recommendations and tools to support you in setting up and streamlining your business immediately. You'll receive amazing resources like:
My 'Lean Back' Sales Formula

Client Requirement Checklist

How to Write a Sales Page

Posts That Pay: How to Use Facebook (for FREE) to book up with clients

The morning routine I credit for my biggest month ever

And Much More!
All of my best tools and resources have been compiled for you in these guides to use along with the weekly Q&A calls. Making it even easier to identify and implement exactly what your business needs right now.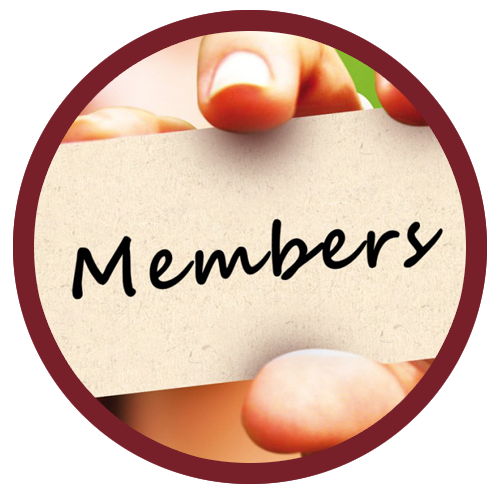 Access to The Freedom School Members-Only Facebook Group. I credit community with a large amount of my success and inspiration. Being surrounded by like-minded women made my life and business feel like my new normal. In our day-to-day lives we're often not surrounded by others who really understand the work we're doing, so I know how invaluable it is to have friends and colleagues you can connect with. This is your space to get extra support, share what's working and your celebrations and build connections. And of course I'll be dropping by regularly as well to offer extra support and celebrate your wins with you.
This is one of the most active and supportive groups I've seen and you get lifetime access! Meet new friends and colleagues, feel heard and understand, and connect with a mastermind partner if you'd love extra support.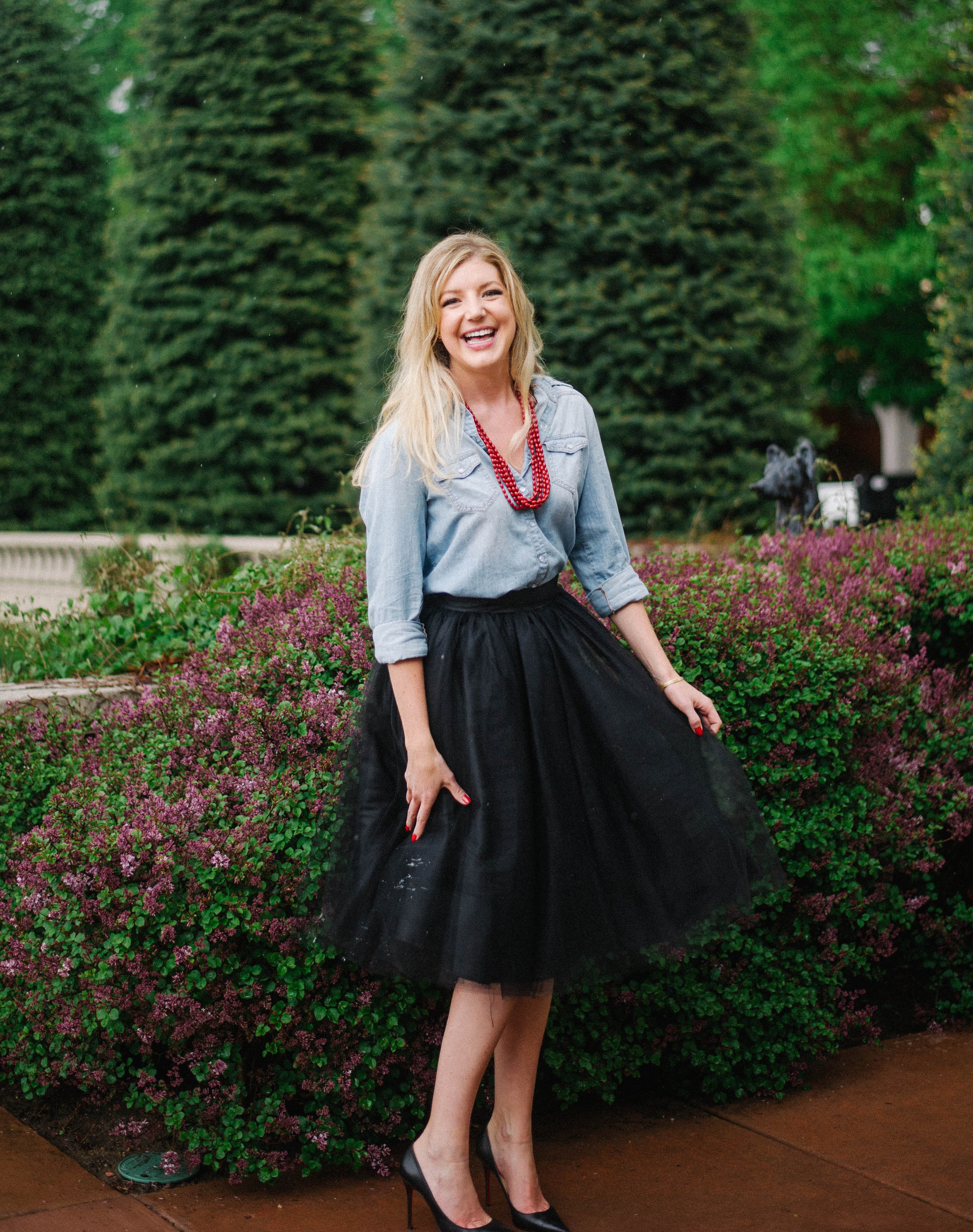 Don't have a lot of patience?? Me neither! I love results, getting in alignment, taking action and feeling like I'm making progress ASAP. That's why I've put together some super special bonuses to jump start you today.
I want you to have everything you need so you can hit the ground running and maybe even book a new client before Freedom School officially starts.
These bonuses will boost your business savvy, wealth consciousness and help take the guess work out of setting up a smart effective and feminine business.
Bonus #1:
Orientation Group Coaching Session
I'll be hosting a LIVE Orientation and Coaching Call where you'll have the opportunity to ask me your questions and receive personalized laser coaching on the spot. You don't need to figure everything out on your own any longer. The sooner you sign up, the more support and personalized coaching you'll receive!
Bonus #2:
Freedom School Orientation and Prep Pack
As soon as you sign up you'll receive support in shifting your mindset and creating even more clarity around your business and next steps. You're ready to start getting results now, right? This 17 page resource will give you tools and support to start releasing any lack mentality, review what's working and what's not in your business and set yourself up for success so you're ready to dive in when we begin with our weekly trainings. I'm all about results and know results come from a great start.
Bonus #3:
Freedom School Resource Guide
I know what it's like to be setting up a business and trying to research which email system to use, how to take payments, how to have clients sign contracts, on and on. I'm putting an end to that. I'm giving you the full list of all the systems and tools that I use so that you can go implement them today instead of spending a month reading reviews and shopping around. Now that's something to feel good about and check off the list!
Bonus #4:
Monthly Trainings from Featured Experts
This bonus isn't instantly available but it will be worth the wait! I've hand-chosen four featured experts to help give you extra support in building both the business and the lifestyle you desire. You'll be receiving a training every month from one of these amazing women on topics like Facebook ads, resetting your relationship with money, creating a truly rewarding relationship with your partner while having your own business, and more!
 Jessica Walman
Topic: Facebook Ads Made Easy to Skyrocket Your List
Jessica Walman is an Online Marketing & Business Coach for New Women Coaches who are ready to get their first paying clients. She teaches strategic marketing methods to help you grow your list, be seen as an expert, and book clients. With her technical background as a Business Analyst, she loves the techy pieces to online business and has devoted herself to helping other women conquer the tools and systems that are needed to build a successful online business.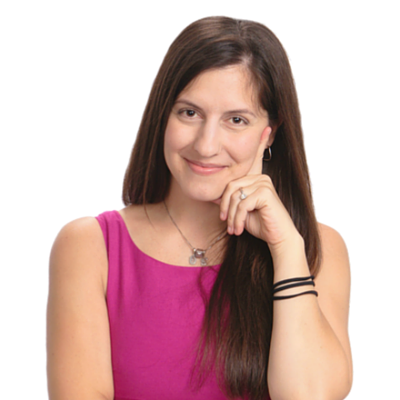 Pamela Catey
Topic: From Blocked to Breakthrough – Reset Your Relationship with Money
Pamela is an intuitive mindset and money coach specializing in helping women entrepreneurs connect with themselves and understand the roots of their financial turbulence. Having gone through her own money transformation and education, Pamela is passionate about the crucial importance of one's mindset and subconscious blocks, which stand in the way of creating financial freedom and leaving the guilt, blame, shame and debt behind. She is a certified Money Breakthrough Method™ coach and works with her clients to get them to a place where they feel empowered to take grounded financial decisions, clear and heal their controlling beliefs around money and support their growth and emotional stability.
 April Asher
Topic: How to Bulletproof Your Romantic Relationship As a Coach
April Asher is The Love Catalyst, helps coaches and entrepreneurs bulletproof their romantic relationships and create habits for lifelong love She's been in personal growth and development for over 18 yrs. Her specialty and passion is the improvement of intimate partnerships. April recovered from the brink of marriage disaster to create a bulletproof foundation for her relationship and now teaches couples how to set themselves up for the same remarkable success. When she isn't rockin' relationships she enjoys nature and spending time with both her human and furry family members in sunny California. She's currently working on her grand plan to create peace through widespread connected and secure relationships.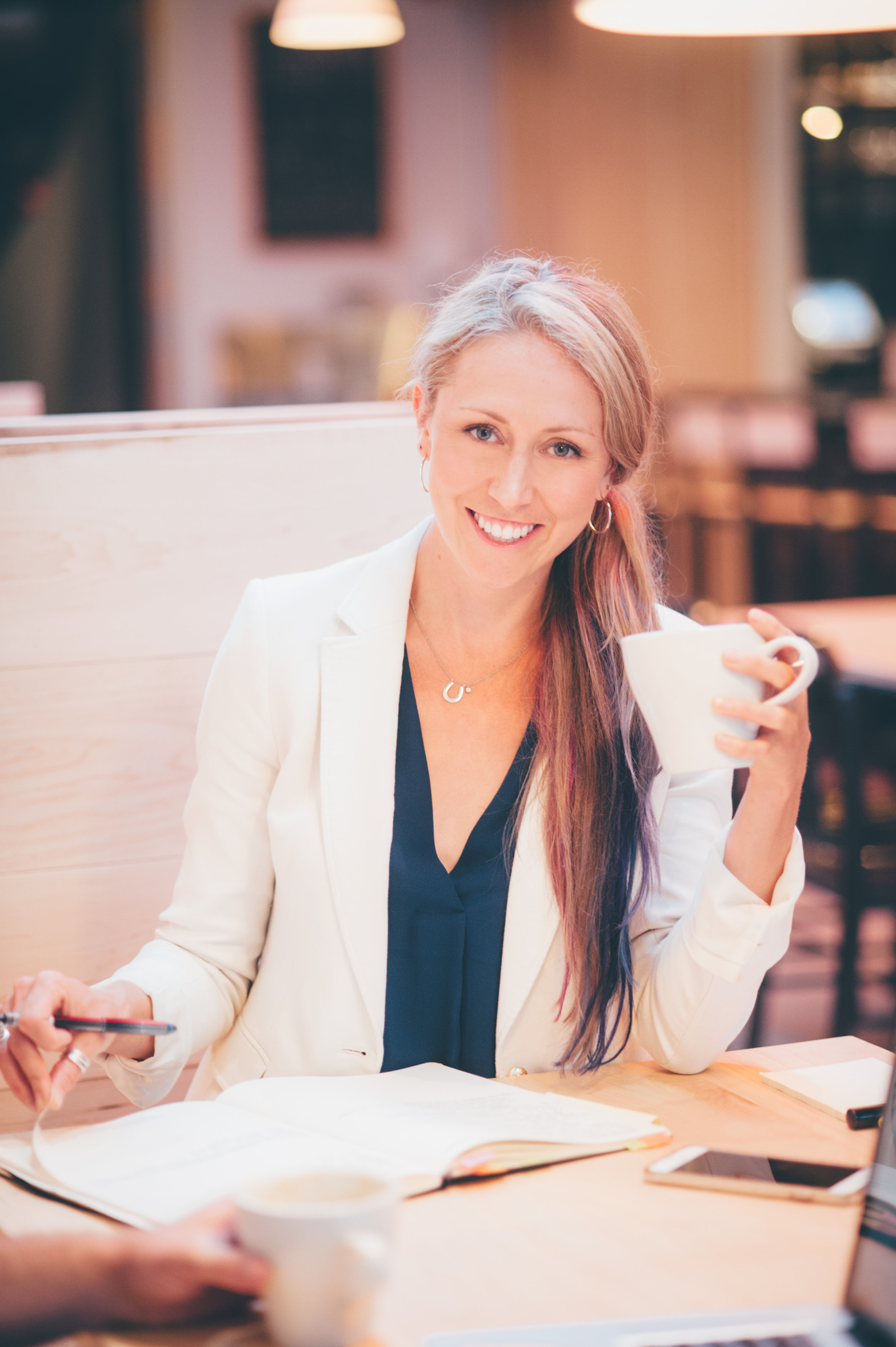 Lindsay Roselle
Topic: 5 Ways to Find Your Fuel – How to Keep the Entrepreneurial Fire Lit without Burning Out
Lindsay is a success coach and brand strategist for women entrepreneurs. She specializes in coaching women who have a background working inside an organization, corporation, or other small business and are ready to launch a business of their own. Lindsay spent 9 years ascending the corporate leadership ladder while at the same time launching her own small business on the side until she was able to quit her job in early 2014. She's an expert in freedom-based business and lifestyle design, brand strategy, and mindful entrepreneurship that keeps your fire lit without burning you out. Her current small businesses have generated multiple 6-figures of revenue and are thriving examples of her 5 step process for igniting entrepreneurial success. She is the founder and owner of Mindstream Yoga, Inc in Fort Collins, CO and the founder and CEO of Women& Inc, an organization that brings entrepreneurial women together for connection, adventure, and well-being.

My private coaching programs are consistently booked up for $10,000+. But, by taking advantage of this powerful information in a group setting you'll receive personalized coaching and all my premium resources for a fraction of the cost! Plus, the exclusive bonuses and supportive community.
You'll receive the exact tools and strategies that I use with my private clients to support them in earning their own 8K, 12K, 20K and even 50K MONTHS with their coaching and service based businesses.
But don't take my word for the value of this material, hear what women just like you are saying after they implemented this unique system: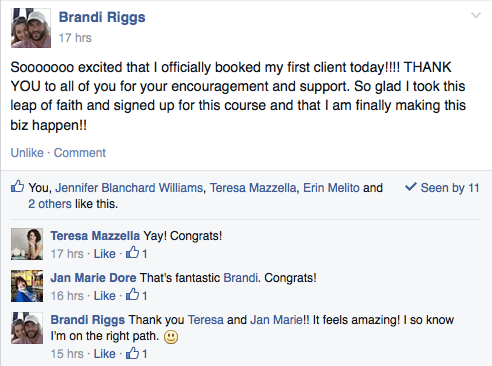 Yes! I'm ready to feel clear on my next steps to build my audience and attract ideal clients.

I'm ready to feel supported by the systems and structures in my business instead of spending all my time trying to figure them out.
I'm ready to feel completely clear on what I

have to offer and what to charge.

I'm ready to feel confident in booking sales calls and overcoming objections with ideal clients.
I'm ready to build my list and use free on

line marketing to have a greater impact and consistently earn the money I desire.
I'm ready to have a 6-figure mindset and b

e seen as an expert in my industry.

 During your premium 4 month group mentorship you'll receive:
16 LIVE Training and Q&A Coaching Calls with Jessica where you'll have the opportunity to receive personal coaching

16 Recordings of the Training and Q&A Calls to listen to at your convenience as many times as you like

8 Freedom School Modules with Jessica's exact systems and strategies

Access to the Members-Only Freedom School Facebook Group for community and extra support
Plus, the 4 Limited Time Bonuses:
LIVE Orientation Group Call to receive personalized support and guidance ASAP

Freedom School Orientation and Prep Pack to start shifting your mindset and business in the right direction today

Freedom School Resource Guide to know exactly which business tools you need in place so you can stop spending your precious time doing research

4 Featured Expert Trainings for extra support in building both the business AND the lifestyle you desire.

FAQ
I'm a new coach, is this for me? Yes, this coaching program is absolutely for you. I spent several years trying to figure this all out on my own and I would have saved so much time and money if I would have sought out expert support much sooner. This program will help you set your business up right from the get-go instead of wasting time spinning your wheels. Plus, you'll be able to download all the written materials and listen to the calls over and over again as needed to continue to grow your business.
I've been coaching awhile but not hitting my financial goals, is this for me? Absolutely. You've already got the basics figured out and know what you love to do. Now it's time to streamline your business and get the necessary systems and structures in place to make it really profitable. Plus, every time we've hit a plateau there's usually some mindset work that needs to be done as well and is included in this program to support you in going to the next level.
I have a service-based business but I'm not a coach, is this for me? This coaching program definitely applies to online service-based business owners as well. Whether you're a branding expert, you build websites, photographer, online personal trainer or another service-based business, you would benefit from this course. The tools you need to set up your business, attract clients, build and price packages that support your desired lifestyle and more are the same across the board.
I'm pretty busy, I'm not sure I have time for a program.
Freedom School will actually make you less busy. How? Rather than putting more on your plate, Freedom School is going to streamline your business and focus your actions so you're focused on money making activities instead of busy work. I typically work 3-4 days a week on my business and will be sharing my exact schedule for doing this with you.
I've been in lots of group programs and my business still isn't where I want it to be, why would this be different?
How big were those groups? I don't believe in over filling my group programs because I want to know you, your name, your business, your progress and where you need support. I'm welcoming 50 amazing women max into this program because it will be big enough for you to have a really active supportive community but small enough for you to be able to get on the phone with me every week and receive personalized coaching and support. Also, over the span of 2 months I sat down and wrote out exactly what I did to create my multiple 6-figure business so that it could be replicated because my main desire is to help as many women as possible claim their freedom, and you'll receive the entire 240 pages of step-by-step modules.
How soon will I receive support? I'm ready for a jump start now!
I hear you, that's why I'm offering BONUS 1:1 coaching calls with me (for a limited amount of time) that you can use immediately. Plus, you'll receive a BONUS group coaching call the week of September 28th (if you sign up early enough) and the program begins Oct 5th with weekly calls. You will be fully supported starting right now and all the way through the new year!
What do we do on the weekly calls?
You ask your burning questions (I know you have some right now) and receive personalized coaching just for you. This is where you get out of stuck, overwhelm or spinning and get clear specific action steps. You bring your questions, concerns and desires and I bring my experience, expertise and sharp intuition. This will become one of your favorite times of the week, except for having a blast on your sales calls when you consistently sell your coaching packages that is.
Are there going to be lots of trainings I have to listen to?
No. When I've done group programs I always zone out or skip the trainings (being totally honest) so I'm not going to drag you through those. You will receive modules on topics like my exact sales call structure and what questions to ask, how to overcome objections, my morning abundance routine, my formula for writing copy and sales pages, how to price your programs, and lots more so you can work through the ones where you need support and skip the ones you're good on at the moment.
How long is Freedom School?
4 months of weekly coaching calls to take you all the way into January 2016 feeling totally supported
How is this program different than other courses? In several ways – the material and the structure. First, you'll get live and personal support from me during the program through our weekly calls which means you're not just another number in a group, you're YOU. I want to know you and see you succeed. That's why I'll ask everyone in the group to submit their Orientation and Welcome Packets to me during the program, because I want to know and support you to the best of my ability. Secondly, I've created this unique system over the last year of teaching to my premium private clients and I don't know anyone else who works in this way. There's a lot of people out there teaching marketing, online business, how to be a coach, etc. but there's not a lot of experts out there who teach it in a feminine way where you can travel as much as you like, earn the money you desire AND stay out of overwhelm and burnout along the way. I'm living proof. I don't just talk about it. I LIVE it.
Can you only make money as a coach if you're teaching people how to make money? I want to coach on health, relationships, law of attraction, being a parent, etc. No, there's 1,001 ways to make money and they all definitely don't require you to teach other people how to make money. I have a health coach friend who made $10,000 last week coaching clients on how to have better health and lose weight. I've had writing coach clients earn 5-figure months. And there's a whole industry built off of relationship coaching. What's most important is that we know what makes you unique and that you're very clear on the value of what you have to offer so that your clients will know why they should invest in you.
The program doesn't start until October 5th but I need support now, is this for me? As soon as you sign up you'll start to receive support and guidance in several ways including a Laser Coaching Group Call scheduled during Orientation where you can ask your questions and get personalized support. Plus, this program includes a 17-page Orientation and Welcome Packet, recommended reading and resources to support you until the program actually begins so you should have more than enough support to get you rolling ASAP. Plus, the members-only Facebook group will be available during Orientation for extra support and to start building community.
Will we be covering the mindset piece as well or only systems and structures for business? We will definitely be covering both. I'm a results-based girl and I know that in order to get the great results, you must have the necessary systems and structures in place and to be a smart business woman. But, you also MUST have the mindset piece in place and a healthy wealth consciousness to create a business you love and to earn at the level you desire.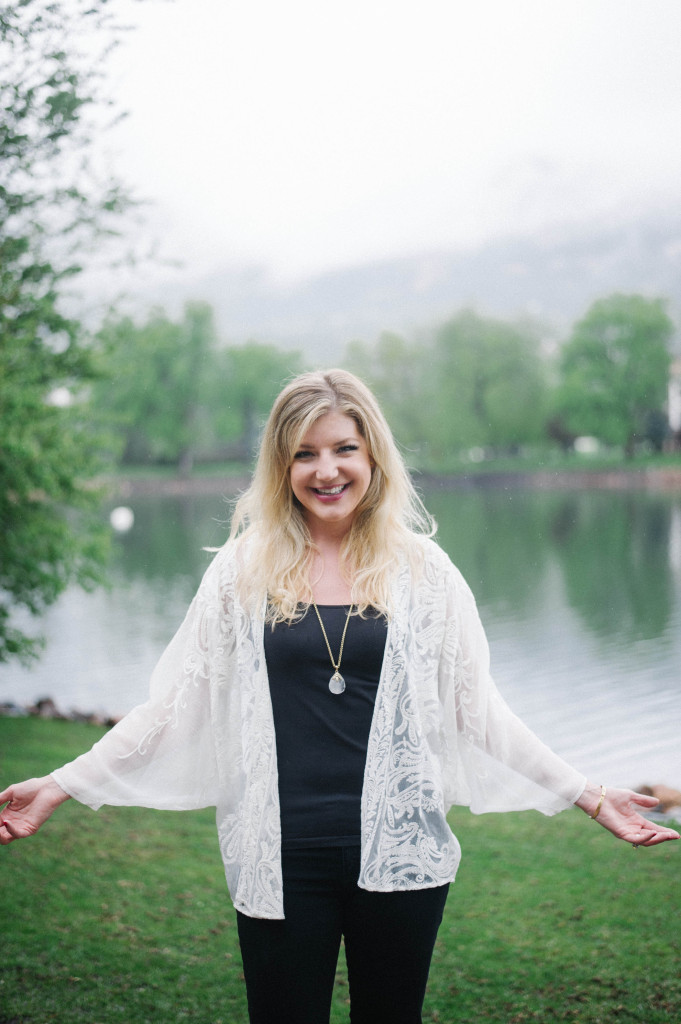 P.S. You don't have to figure everything out on your own anymore. You don't have to take years, like I did – spinning my wheels and wishing something would change.
You have the power to get exactly what you desire out of this coaching program and out of life. And if this program resonates with you and your heart is saying 'Yes!' then I'd be honored to support you in this next step and in your own transformation.
It's time to release the struggle
and truly live free…join me.